What to expect:
Hand washing stations
Touch- free environment
Temperature checks


Our children's department has resumed. Please note that masks will be available, but mask are not required for children under 5.
We are asking that parents/caregivers to be on the alert for any symptoms of COVID-19 and to keep the child(ren) home if showing any signs of illness.
At HC Apex we believe children are our greatest resource.
1. Children need to make friends with their peers and especially those with like values.
Rom. 12:10-11
2. Children need a community to stand with them. Prov. 27:9
3. Children don't need to be "preached" at but inspired. 1 Cor. 2:10
4. Jesus encourages children to come to Him. Matt. 19:14
5.There is no junior Holy Spirit. Acts 2:17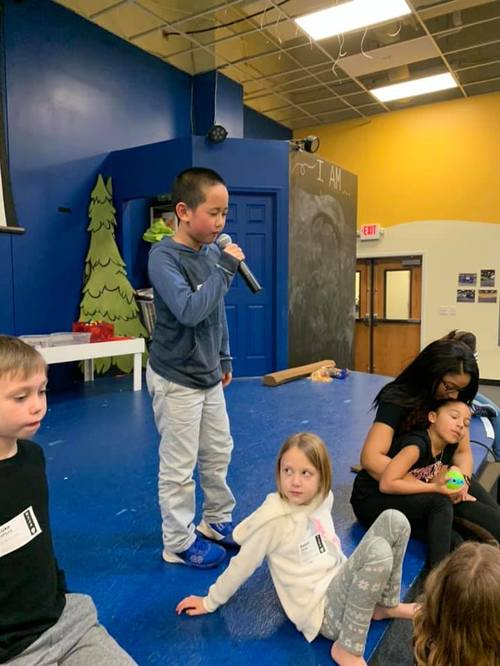 On your first visit, you'll be greeted by our volunteers excited to meet your family. During check-in, we will fill out a registration card for your whole family and our volunteers will direct you and your child to the age-appropriate classroom. You and your child will both get a sticker tag with a matching number. After service, you will need to present your tag in order to pick up your child.

You can also check your kids in to service prior to arriving by using our app. Your tags will be here when you arrive.
We'd love to hear from you. Fill out the form below to get started.